Services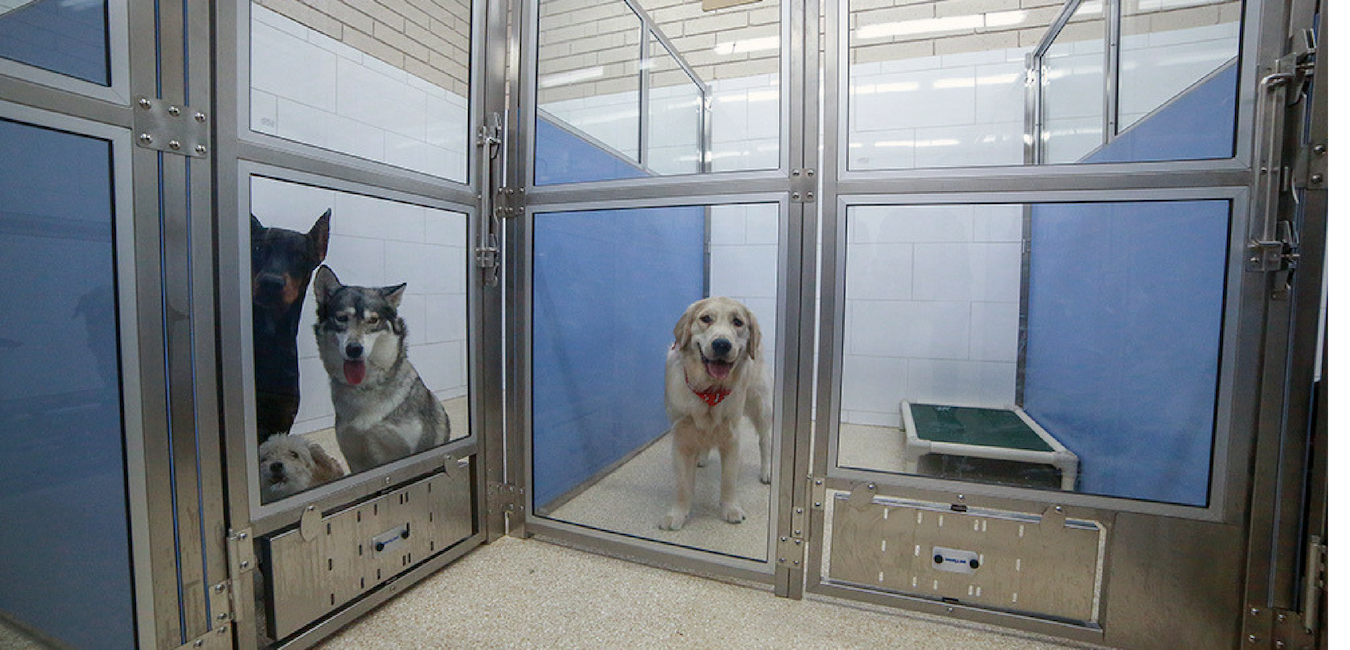 Boarding
Our team of doctors and staff understand that leaving your pet in the care of someone else while you're away can cause stress and anxiety. That's why at Tropicana Animal Hospital we work hard to offer the best boarding experience possible for your pet, so you can be assured they are in good hands.
During your pet's stay it is our number one priority to make them feel comfortable. Our loving staff will always treat them with compassion and individualized care. Whether your pet has a unique diet, health issues, or special needs, you can rest assure that all needs will be met with the utmost attention and care in a clean and safe environment.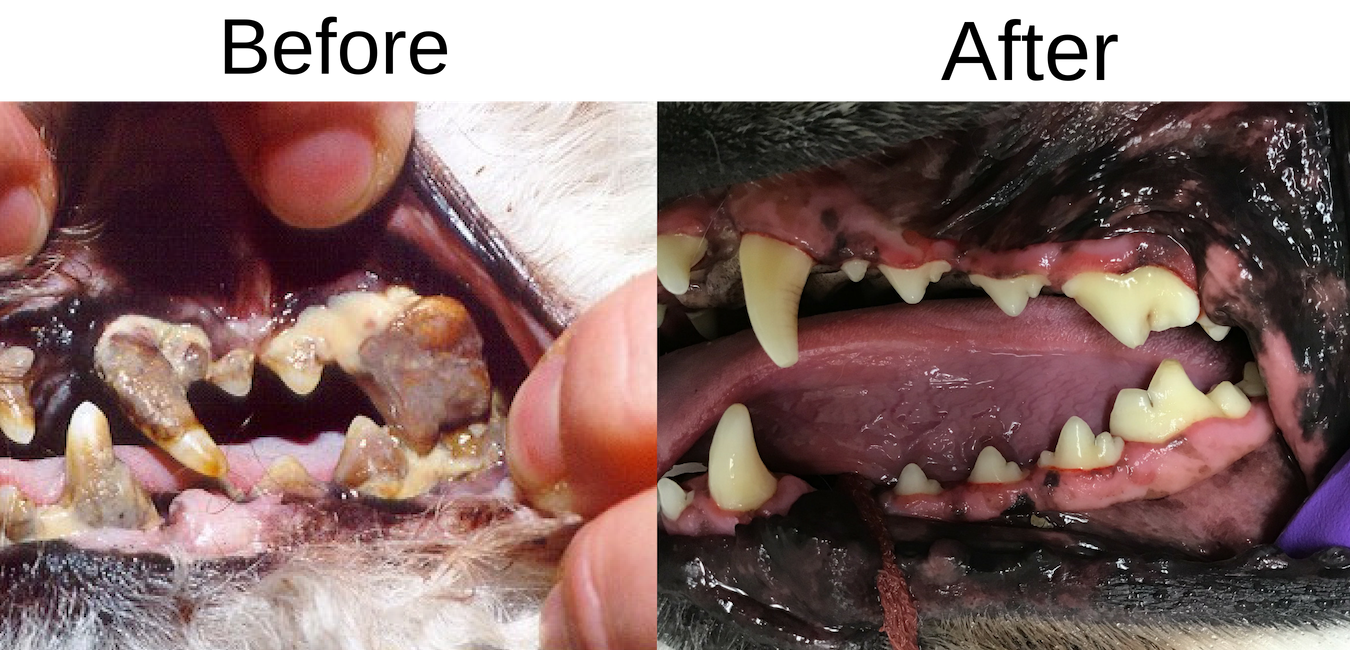 Dentistry
At Tropicana Animal Hospital, we take your pet's oral health very seriously because we know that dental disease can be associated with other serious health problems such as heart disease and kidney disease. Our highly skilled team of doctors and staff will examine your pet's teeth and gums to help determine if there are any dental issues you should know about. After the visual examination, we may recommend a more detailed examination (which requires sedation), a dental cleaning, or options for at-home dental care.
Even if you think your pet's teeth and gums are okay, we can offer expert advice to help you keep them that way. Biannual dental checkups for your pet are just as important as they are for you. We want your pet to live a long, happy life, and we know that maintaining a healthy mouth is a part of that.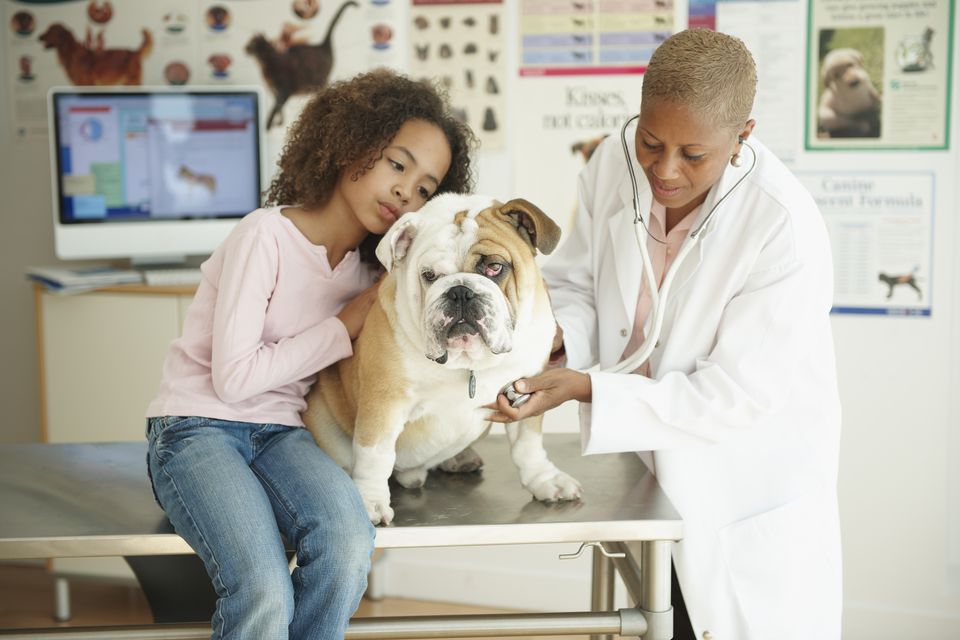 Emergency & Critical Care
Emergencies can, and do happen all hours of the day, which is why at Tropicana Animal Hospital Emergency care is available during operating hours.
For after hour emergencies, please call the Eastern Veterinary Emergency Hospital at (702) 262-7090. They are located at 8405 South Eastern Ave, between Windmill and Wigwam.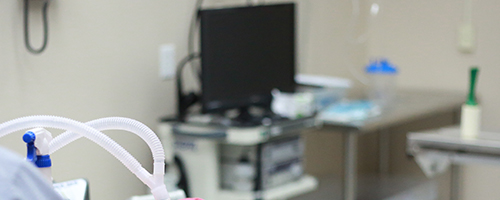 Endoscopy
At Tropicana Animal Hospital we believe in providing the most advanced tools to ensure the health of your loved one.
We can perform endoscopic procedures on your pet if needed. This service, which is available at only a few veterinary hospitals, is one of the most advanced tools in veterinary medicine and allows us to provide superior care to your pets. Endoscopy is the use of a long, flexible tube that has a video camera to evaluate the gastrointestinal tract. With this equipment, we can take biopsies and/or remove foreign objects from the stomach or intestinal tract. Endoscopic techniques can be used to facilitate a wide variety of veterinary treatments. Bronchoscopy is the technique that is used to examine the respiratory tract, remove foreign objects, and to detect and sample lesions or tumors. Gastrointestinal endoscopy addresses issues in the stomach and intestines. Rhinoscopy is a technique for exploring and treating the nose and throat.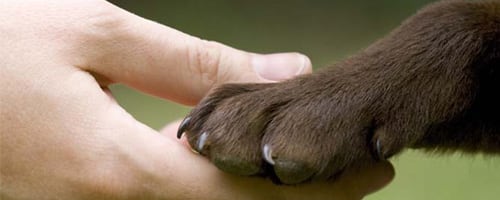 Euthanasia
We understand that saying goodbye to your best friend can be one of the most difficult decisions you will ever make as a pet owner, and that's why the loving staff at Tropicana Animal Hospital will be there with you every step of the way. Whether your senior pet has a painful condition that's causing poor quality of life, or your pet becomes terminally ill, there are times when all the capabilities of medical science have been exhausted and euthanasia is the only way to prevent an animal from needlessly suffering. As hard as it may be to make this choice, we want you to know that our hospice and euthanasia services are conducted with compassion, care and respect.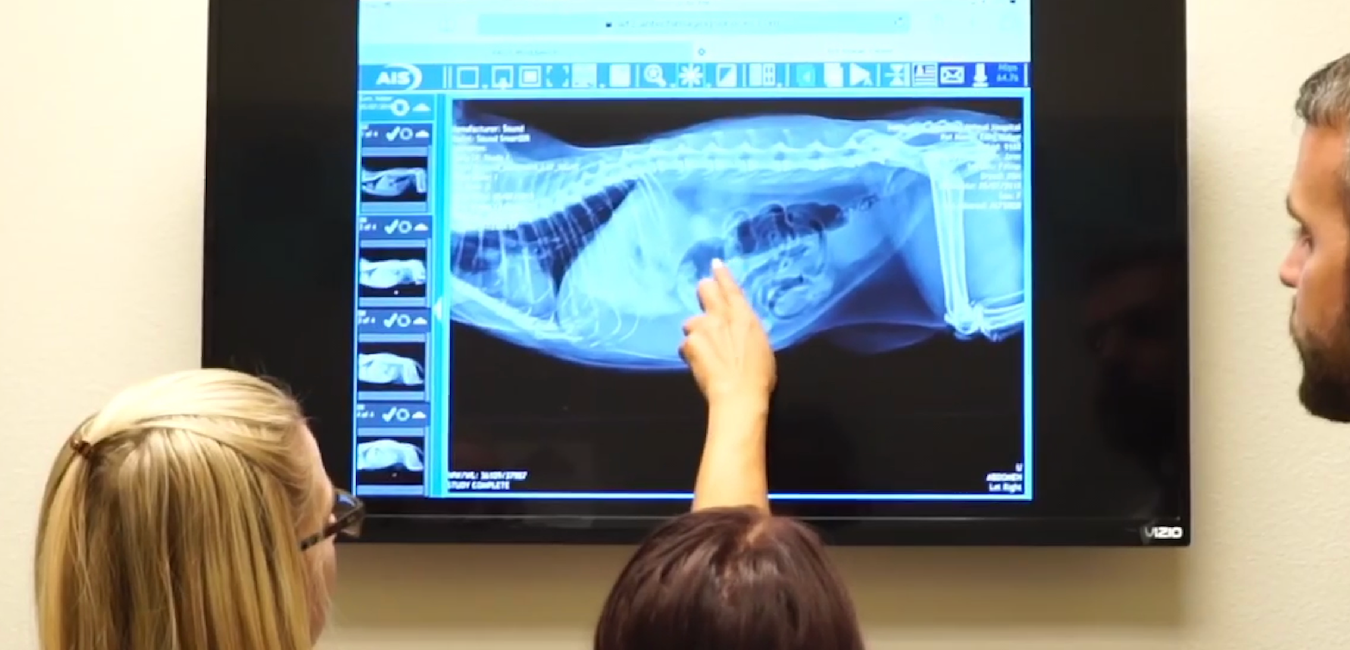 Radiology
Radiography is a valuable diagnostic tool in veterinary medicine. A radiograph (also called an x-ray) is a type of photograph that can look inside the body and reveal information that may not be discernable from the outside. Radiography can be used to evaluate almost any organ in the body, including the heart, lungs, and abdominal organs, as well as the bones. Radiography is painless, safe, and completely non-invasive, and it uses only very low doses of radiation. Because the level of radiation exposure needed to perform radiography is very low, even pregnant females and very young pets can undergo radiography. Radiographs can be used to evaluate bones as well as the size, shape, and position of many of the body's organs. The size of organs is important because some medical conditions—such as kidney, heart, or liver disease—can alter the size of these organs.
Radiographs are an important tool that can help us make a correct diagnosis for your pet. Our radiology service is staffed by caring, skilled professionals who will provide state-of-the-art care with compassion and expertise.
Additionally, your pet's radiographs can be sent electronically to a board certified radiologist for an official diagnostic report.
Surgery
At Tropicana, we take immense pride in our highly skilled ability to perform veterinary surgeries when your pet needs it most. Our experienced team of doctors and staff make it their number one priority to focus on pain management, patient safety, and employing the most current surgical practices to ensure your pet receives the best veterinary care around. Our team will be working with you before, during and after surgery to address any questions or concerns you may have about the procedure, anesthesia, or postoperative care. We will make sure you are equipped with all the knowledge you need in order to make sure your pet makes a full recovery.
Ultrasound
Here at Tropicana Animal Hospital, we offer the latest technology in diagnostic ultrasound services as a means of providing your pet with the highest level of quality veterinary care. Ultrasonography is a type of diagnostic technique that uses ultrasound waves to produce an imaging study. This means that when we perform ultrasonography, we can see internal images of the patient's body.
Unlike some other imaging studies, like x-rays, ultrasonography does not use radiation. Instead, ultrasonography uses high-frequency sound (ultrasonic) waves to create a picture of what is inside your pet's body. Ultrasonography is a completely non-invasive, painless way to diagnose and evaluate many common diseases.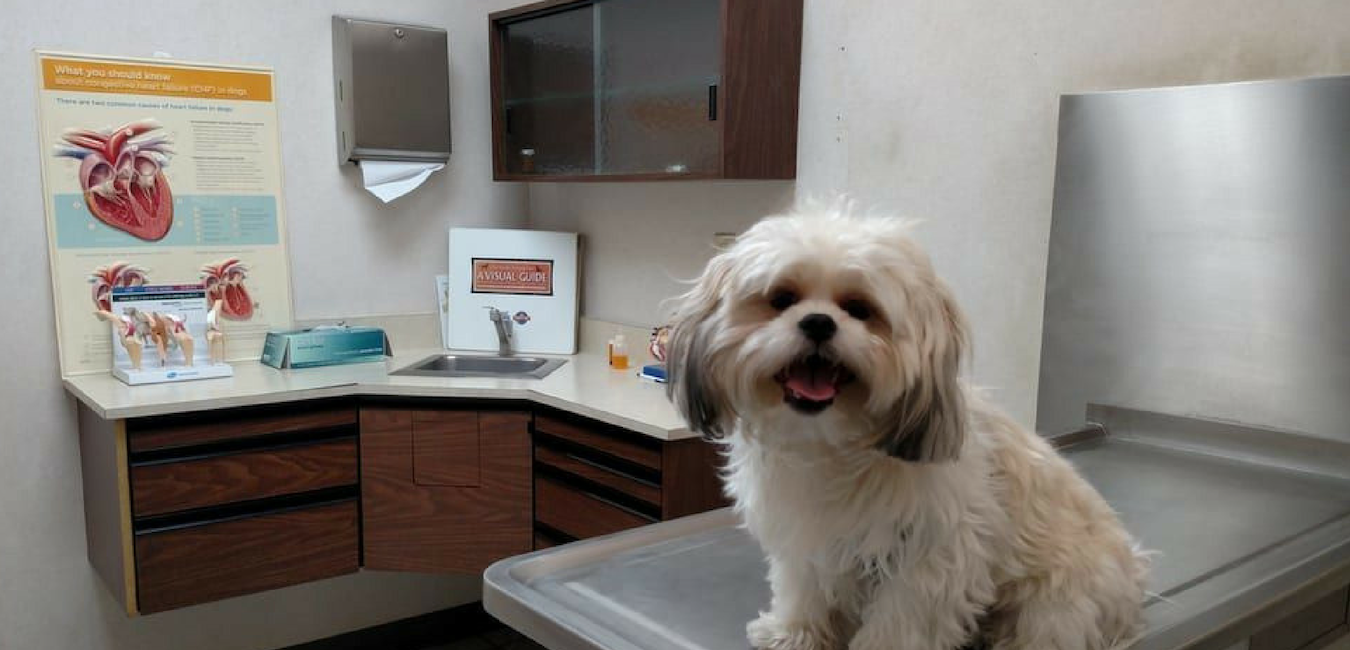 Vaccinations
Regular vaccinations are one of the cornerstones of good preventive health care for dogs and cats. When administered by your veterinarian, vaccines provide cost-effective protection against infectious and contagious diseases for both pets and people. No single vaccine program will be ideal for every pet in every situation, and that's why we will work on an individualized basis with you and your pet to make sure they are getting just what they need to remain healthy. Our well educated team of doctors and staff can help offer you some of the best advice regarding your pet's vaccination plan, which can help lead to many unforgettable years of health and wellness. Our pets are faced with many deadly infectious diseases, and vaccines can help protect them. Over the years, vaccines against dangerous diseases have saved millions of pets and virtually eliminated some fatal diseases that were once common.